2. If credentials are known, enter the appropriate
email address
and
password
to log in.
3. Alternatively, click the Forgot Password link.




The Reset Password page displays.
In the Reset Password page, enter the appropriate email address and then click the Request button.


A confirmation message displays, indicating that a password reset link will be delivered to the provided email address.





Note: For instructions on how to disable Two-Step Authentication, please reference the Enabling Two-Step Authentication Knowledgebase article.
When end users have access to the web portal, they can then change the email address associated with this original account.
For standard user accounts, click the Logged In As link in the top banner of the web portal.





The Account Settings page displays, providing the opportunity to change the email address associated with the account.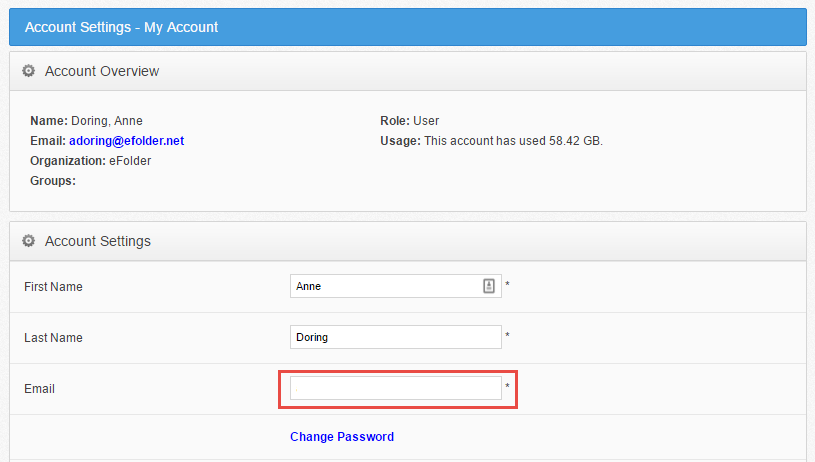 Alternatively, guest accounts can click the My Account button.





The Guest Settings page displays, allowing the user to delete the account, or change the email address associated with the account.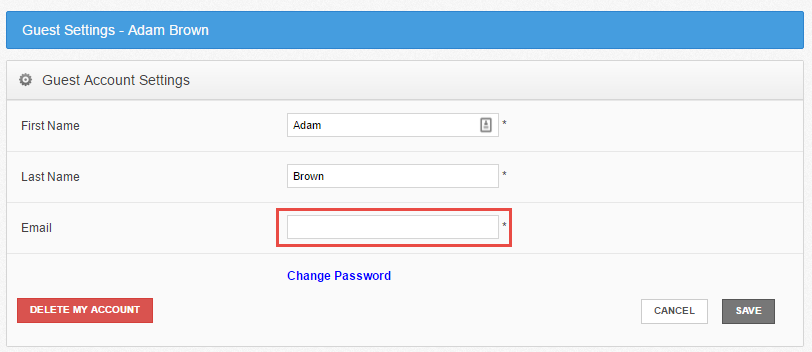 After the email address has been changed, or the original account has been deleted, an administrator will be able to create a new account for this end user.

-->
Update: Our KB and Help sites have merged!
The article you are looking for has moved! Click here to search for it in the new system.